How It Works
Our "one-stop-shop" concept allows users to take advantage of this easy format and go directly to completing your continuing education requirements without the confusion of cluttered information and excessive marketing material. Our users can feel confident that all courses are licensed and accredited by each industry's regulatory agency, as noted at the top of each Course Library page. The "one-stop-shop" process is as simple as 1-2-3, "Choose your industry, choose your state, and choose your course."
Learn from online courses you can trust.
Contact us to learn more about how ReCertifyMe.com works. We've made our interface as easy as possible so students from around the country can get the right certifications they need.
How to Get Certified Online
—

and Why You Should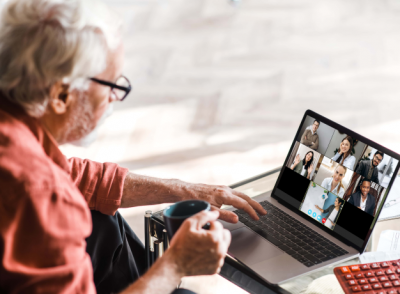 ReCertifyMe.com wants to provide hard workers with the ability to keep working in the field they love. That can be difficult when you're required to take a class on earning or renewing a certification, so we came up with a solution: online learning. If you are wondering how to get certified online; it's easy. Just click on the course you need and hit "Register/Login" or get in touch, and we'll walk you through it. We've compiled more than 400 industry-specific courses in food and beverage, electrician, insurance, and environmental health and safety. All of these courses are licensed and accredited, making them a perfect fit for your resume.
Thanks to our online certification courses, you can become certified or re-certified on your time. You get to learn whenever and wherever you choose. The beauty of our school is that once you know how to get certified online, you can do so on your schedule. Our catalog is comprehensive with everything you need to do your job to the best of your ability. Each state has different requirements for some of the same jobs, and ReCertifyMe.com takes that into account when building our course library. Staying on top of training requirements has never been simpler.